Good day ladies and gentlemen. Welcome aboard to Cowley Airlines, at this Tiger Airbus C102 series aircraft, flight TG107 going to holidays and celebrations around the world, with a duration of 2h30m. For your safety and comfort, place your hand luggage into the overhead compartments and make sure your seat belt is tightly fastened. We wish you a pleasant flight. The first stop is the USA.
In Christian countries, Christmas is celebrated on Dec. 25, and in most parts of the world, Halloween is celebrated on Oct. 31. In the United States, on the period between September and December, the season starts to change and that's when the calendar gets busier. Summer's over, weather cools down, and trees shed their leaves. In 2017, from January to August on the United States calendar, there were eleven holidays in eight months. On the other part of the year, from September to December, there are eight holidays in four months. On Sept. 4 is celebrated Labor Day, on Oct. 9 Columbus Day, on Oct. 31 Halloween, on Nov. 11 Veterans' Day, on Nov. 23 Thanksgiving, on Dec. 24 Christmas Eve, on Dec. 25 Christmas and Dec. 31 News's Year Eve.
The pilot announces we're living United States, and our next stop is Europe. We'll get to know England, Spain, France, Italy and Poland.
When the season changes in England, the weather gets colder, and sometimes snows a little. During this time, Nov. 5 is celebrated as Guy Fawkes Night. Guy Fawkes was a member of the Gunpowder Plot, a group who tried an assassination against King James I from England. On Nov. 5, he was arrested because he was keeping explosives to burn the England House of Lords. The bonfires became a tradition since it was a way to celebrate the failure of the attempt.
Gemma Dunn, a British foreign exchange student and soccer player at Cowley said, "Guy Fawkes Night is a country-wide celebration. We remember when he tried to blow the parliament by creating shirts and burning them on bonfires."
In Spain, Halloween and "La Castanyada" are both celebrated at Oct. 31. "La Castanyada" is originally from Catalonia, a region in Spain, and the celebrations are about selling and eating roast chestnuts.
Foreign exchange student and soccer player from Spain, Stella Martinez said, "Depending on the season celebrations are more dynamic or less, with hot or cold food, celebrated inside or outside."
For France holidays, French foreign student Elodie Halgand said that they have two weeks off in October and in December to rest, after a long and busy year. Nov. 11 is Armistice Day, where citizens remember the end of the World War I and those who died in battle.
Citizens in France also celebrate Christmas, which is Halgand's favorite holiday. "My family and I normally eat seafood platter during it." She said.
In Italy, on Nov. 4 the is "Giorno Dell'unità Nazionale," which is a national day to remember the Italian victory in World War I. On Dec. 26, a Christian celebration known as "Santo Stefano Day" is about the first martyr to die in the New Testament.
Italian foreign exchange student Valeria Tredici said, "Since [Italy is] a catholic country, most of our celebrations and holidays are religious. But we also have a lot of national holidays to remember victories and people who died for our country."
In Poland, foreign exchange student Paulina Dziubek said that on Nov. 1 they have "All Saints Day," where they (normally) go to church, pray for their loved ones and visit their grave to show their love. On Nov. 11, Polish citizens celebrate Poland Independency Day, where people watch the Army Parade.
According to Dziubek, Polish celebrate Christmas on Dec 24. "We typically prepare food in the morning with all family, and then wait for the first star to show in the sky. We eat and open the presents."
Moving from Europe, holidays and celebrations will take us to South America, starting in Venezuela.
On Nov. 18, Venezuelans celebrate "La Chinita," where citizens go to church to honor Virgin Maria. On Oct. 12, they have a parade for Christopher Columbus Day. On Dec. 21, Christmas Spirit Day is celebrated, where citizens usually have dinner with their families.
Mariana Rodriguez, from Venezuela, said, "We spend the 24th and 25th all together. On Dec. 24th in my father's side grandma's house, and 25th on my mother's side grandma's house."
After Venezuela, we are sent to Colombia.
In Colombia, foreign exchange student Laura Arias said they celebrate love and friendship on Sept. 16, where couples and friends meet and share gifts. On Dec. 16, they start their Novena, that are nine days of prays, ending at the Christmas night, and they ask for favors, petitions or grace by their devotion to Jesus Christ.
From Colombia, we travel to Brazil's holidays and celebrations.
In Brazil, citizens celebrate Independence Day on Sept. 7 with army parades all over the country. Our Lady of the Apparition Day is celebrated on Oct. 12, since she is the Brazilian patron; also it is celebrated as Kids Day, with parties and gifts for the kids over the country.
On Nov. 2, Brazilians celebrate Dead Day, where people pray and visit the graves of their loved ones. On Nov. 15, they celebrate Republican Proclamation Day, which entails Brazil becoming a Presidential Federative Republican, and usually people take a day off work.
Brazilian foreign exchange student Catharina Ribeiro said, "My favorite holiday is Carnaval. That's actually celebrated in February, and it happens forty days before Easter. There are street blocks, with bands of every kind, and people are normally all dressed up. It's almost a week of a lot of fun."
After our journey of South America, we'll fly back to North America, where we'll have two stops: Mexico and the Dominican Republic.
For Mexico, Sept. 16 is Mexican Independence Day, and on Nov. 2 the Day of Dead is celebrated, where they pray to remember their loved ones.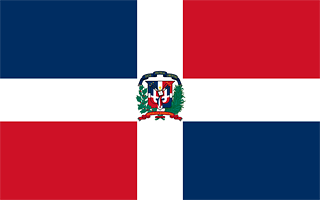 For Dominican Republic, on Sep. 24 is the holiday Mercedes Day, which is the title given by Dominicans to the patron Saint Mary. On Nov. 6, they celebrate Constitution Day.
Dominican Republic was our last stop. In a few moments, we'll be landing back at the Cowley College airport. Keep the chairs' backrests upright and observe the warnings for tightening belts.
We hope you had an incredible experience with our holiday tour. Thank you for flying with Cowley Airlines.
-Marcela Dantas, Staff Member